THIS IS A TEST ENVIRONMENT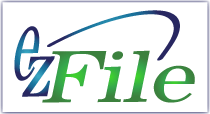 ---
FOIA
---
---
Normal business hours are Monday through Friday, 9:00 a.m. to 4:30 p.m. EST excluding state holidays.
Please note that ezFile will be unavailable during the following maintenance times:
Daily: 3:00 AM - 5:00 AM EST
Sundays: 12:00 AM - 5:00 AM and 11:00 AM - 12:00 PM EST
We apologize for any inconvenience.
Getting Started
A guide to getting your filing done
ezFile Error Message
Encounter an error message?
Account, Password, & Security Questions
Account Setup, Forgot Username, Forgot Password, Forgot Security Questions, Unlock/Unblock Account, etc.
Boating & Fishing
Marine Event, Fishing Tournament/Derby, Special Fishing Regulations, Import Fish, Stock/Liberate Fish, Private Waters Registration, IFD Post-Event Reports
Emissions Inventory (EMIT)
Air emissions statements, Title V and GPLPE air compliance reporting and related Subscriber Agreements
Radiation
RMI, DTX, and related Subscriber Agreements
Stormwater
SWC, SWI, SWNE, and related Subscriber Agreements
Underground Storage Tank
UST Notifications and related Subscriber Agreements
Hazardous Waste Transporters
Hazardous Waste, Non-Hazardous Waste, Spill Contractor Permit, Biomedical Waste Transporter Permits
Aquatic Pesticides
Regulates the use of chemicals proposed for introduction into the waters of the state, whether public or private, for control of aquatic organisms
Coastal Activities
Structures, Dredging & Fill; Tidal Wetlands; Section 401 Water Quality Certificate (Tidal); and Certificate of Permission